Top Turf: Artificial Grass Supplier & Installer
The artificial grass industry is always expanding and has plenty of competitors. However, at Top Turf, we are industry leaders in the Florida Market. Our high standards for quality, customer service, and installations have put us in this position, and we intend to keep it that way. Our team of artificial grass experts not only offers our customers in Miami and Orlando, FL quality synthetic turf products, but we also provide professional installations. All of our artificial turf products are innovative and offer numerous advantages, especially when compared to natural grass, and when installed by our experts, you receive artificial grass that will last for years to come.
Advantages of Artificial Grass
Artificial grass is an ideal surfacing material for residential and commercial properties in Orlando, Miami, and other Florida communities for a number of reasons. The primary reasons why home and business owners should consider switching to synthetic turf ultimately come down to the three most significant advantages of owning artificial grass. Unlike natural grass, artificial grass is consistently attractive, low maintenance, and highly durable.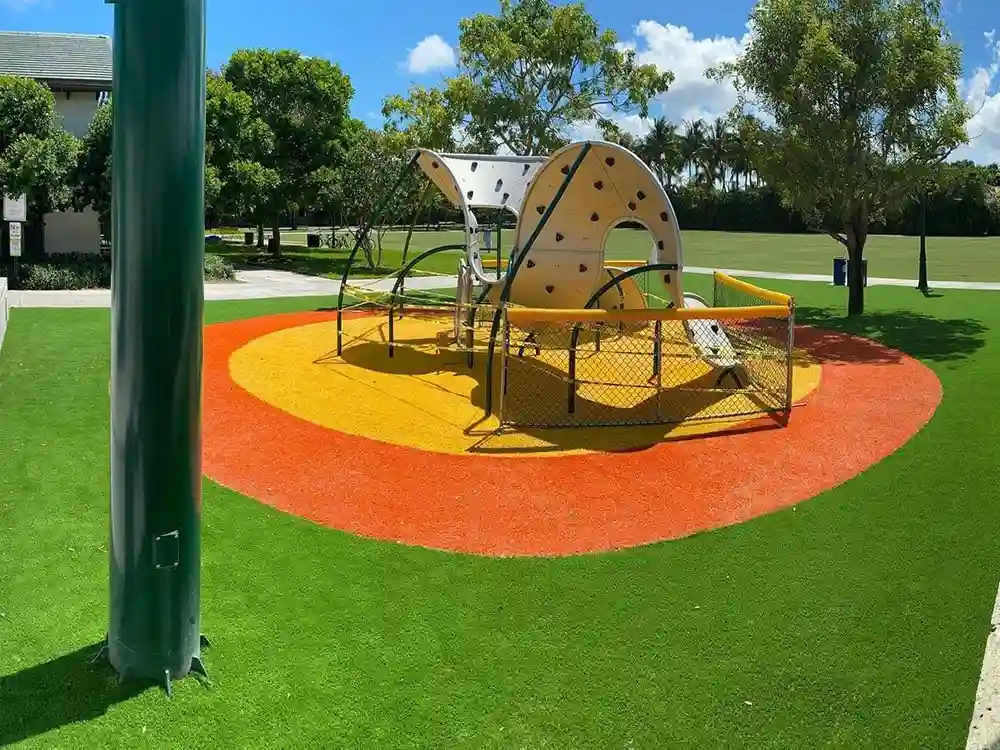 Consistently Attractive
Natural grass and most other landscaping materials can be incredibly frustrating. Often, natural grass will lose its color, become patchy, or even die off, leaving only dirt and debris behind. This can be unsightly and embarrassing for home and business owners who just want a lush green lawn. Thankfully, with artificial grass from Top Turf, this desire is possible! Our synthetic turf maintains its perfectly green and groomed appearance throughout its long life, providing your residential or commercial property with consistently attractive aesthetics.
Low Maintenance
Lawn maintenance can be a time-consuming and costly process for any home or business in Orlando and Miami, FL. Natural grass is an undeniably needy landscaping material that requires near-constant watering, mowing, fertilizing, and more. This can add up to dozens of hours and potentially thousands of dollars spent every year on maintenance. Fortunately, artificial grass from Top Turf is a low-maintenance landscaping solution. It never needs to be mowed, watered, or fertilized, which can help save you time and money!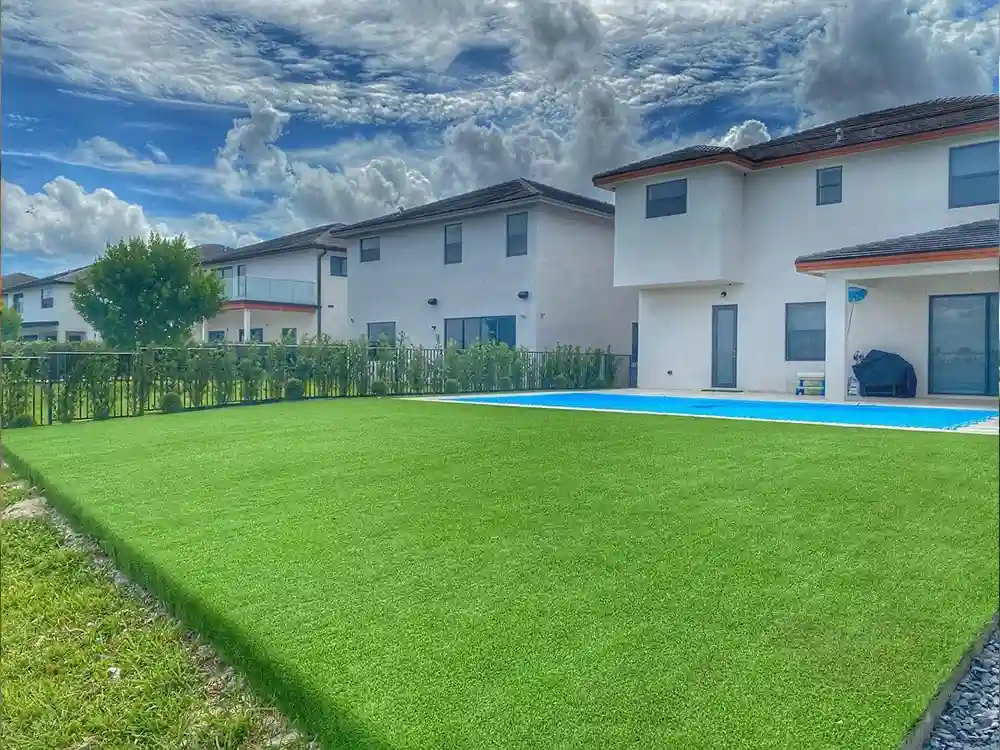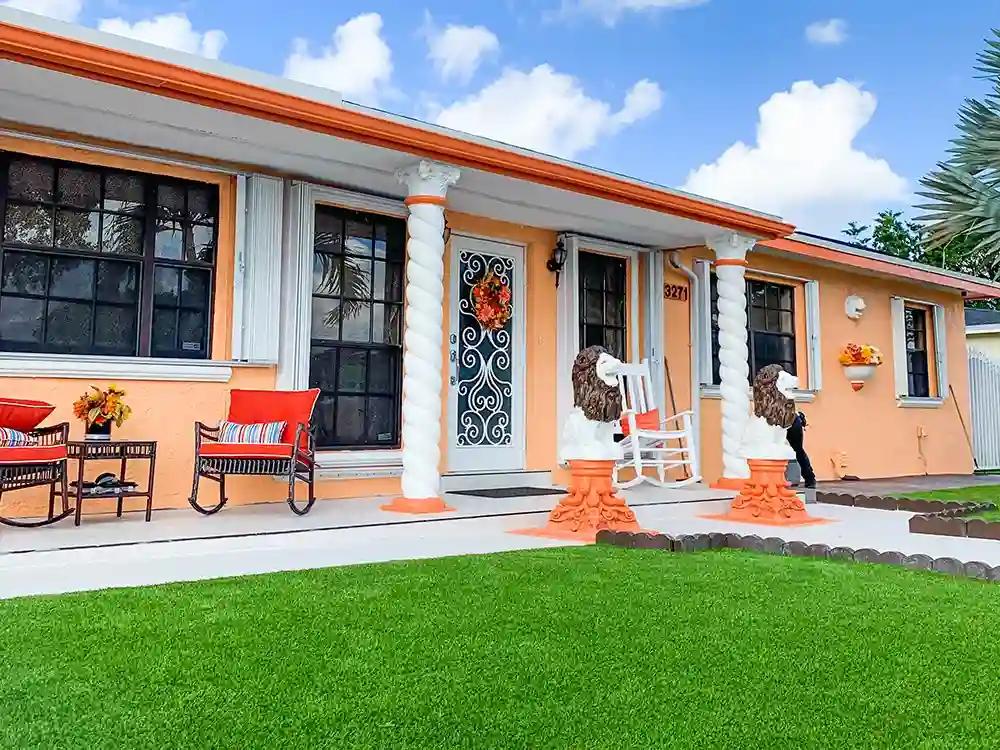 Highly Durable
First-rate artificial grass from Top Turf is highly durable. Unlike traditional sod or other surfaces, our synthetic turf is resistant to a number of factors, including Florida's sometimes crazy weather, high amounts of foot traffic, normal wear and tear from lawn games and activities, and droughts. Our artificial grass can stand up to these factors and more, making it a longer-lasting alternative for homes and businesses in Miami and Orlando, Florida.
Applications for Synthetic Grass in Orlando & Miami, FL
Given its visual appeal, low maintenance, and durability, synthetic grass from Top Turf is an ideal alternative for several commercial and residential applications in Florida communities, including Orlando and Miami.
Applications for our artificial turf include:
Residential lawns
Commercial landscaping
Artificial grass putting greens
Pet turf
Playgrounds
And more!
At Top Turf, we also sell and install artificial plant products, such as our topiary balls and ivy walls. These synthetic plant features can be striking, natural-looking additions to indoor and outdoor spaces.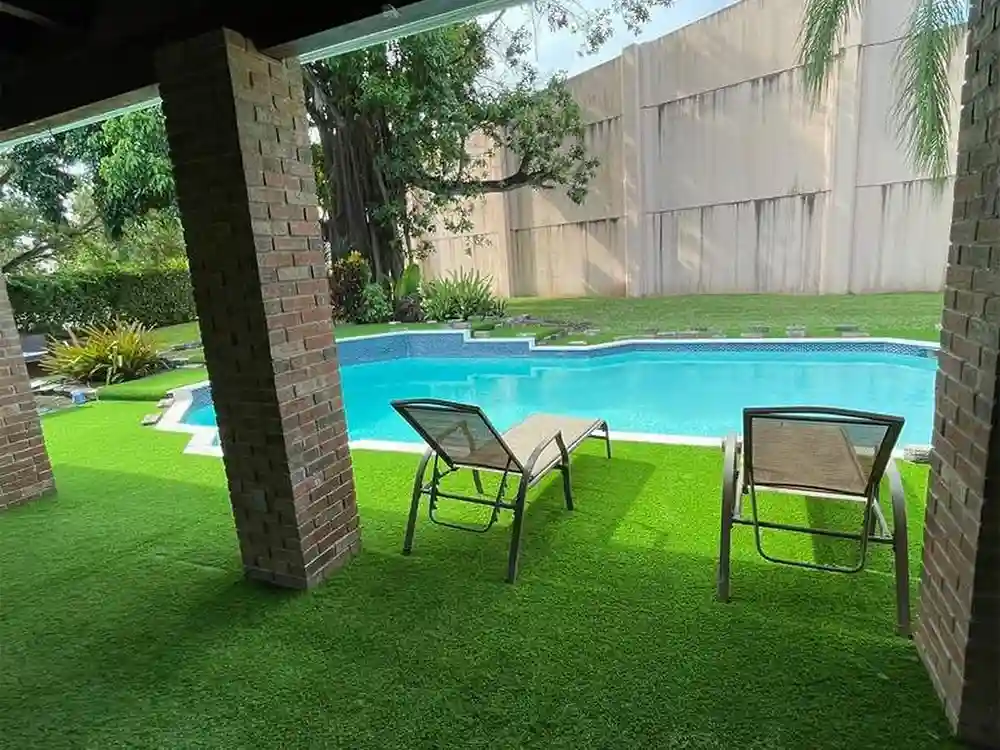 Contact Us Today to Get a Free Estimate!
Artificial grass from Top Turf can help transform your home or business in Miami or Orlando, Florida for the better! Our top-tier synthetic turf is consistently attractive, low maintenance, highly durable, and available at competitive prices. Our professional installers can ensure your preferred artificial grass is installed properly, so it can last for years to come. Contact us today to learn more about our first-rate synthetic grass or get a free estimate!